They were the city's finest — and sometimes, the city's most notorious. "The NYPD's First Fifty Years," by Bernard Whalen and Jon Whalen chronicles the early arc of the police...
---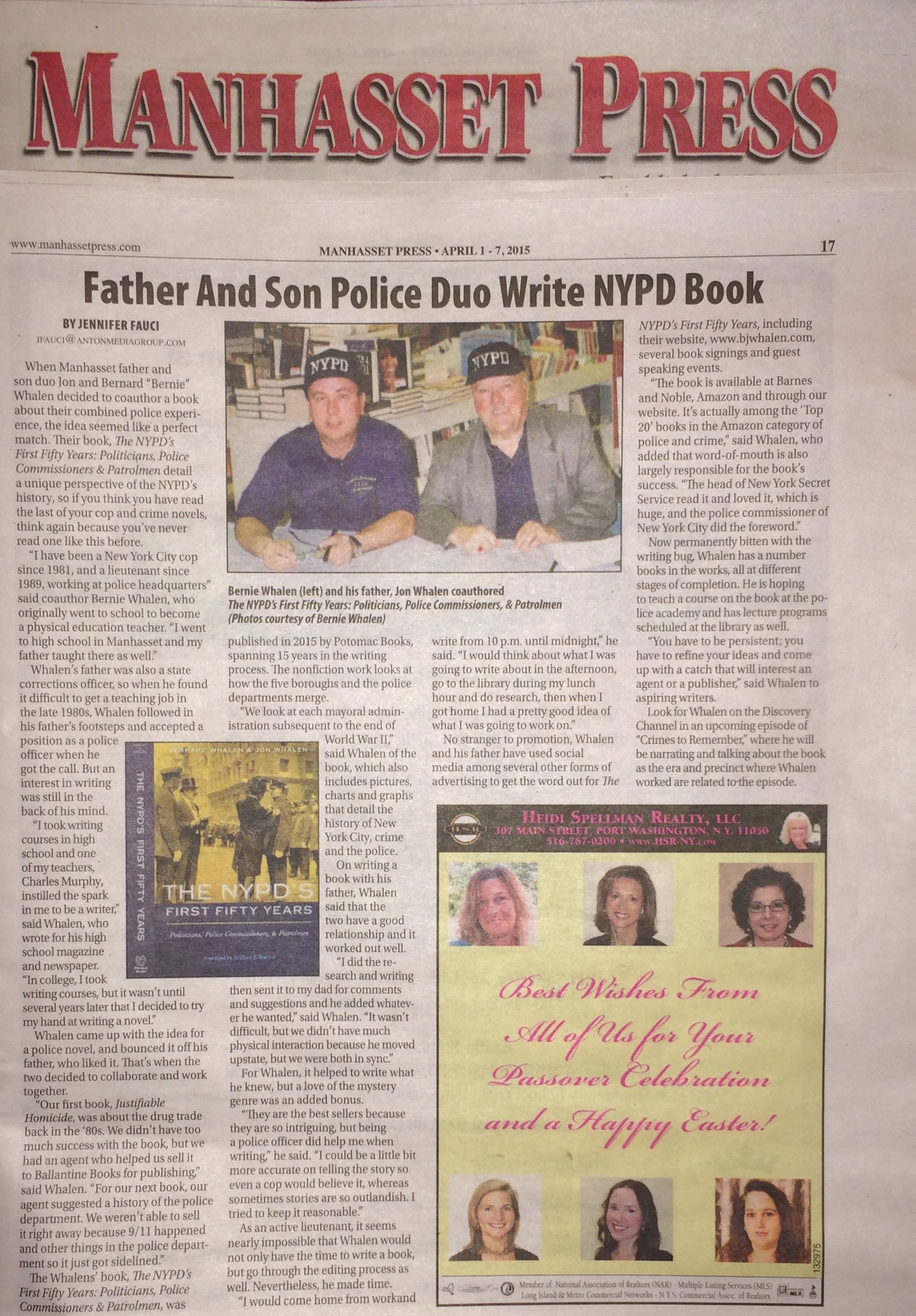 Click on photo to view larger size.
---
Read the entire article at Wiserwithage.com
---
Barnes & Nobles - Author Event!
The NYPD's First Fifty Years: Politicians, Police Commissioners and Patrolmen
Join us as we welcome Bernard Whalen, lieutenant, NYPD, for a discussion and signing of his book The NYPD's First Fifty Years, which explores the force's official formation in 1898 and how the following 50 years left a lasting mark on history.
Saturday, March 21, 2015

Bayside Barnes & Nobles
2245 Richmond Avenue
Staten Island, NY 10314
516-741-9850
Click below for:
more information.
The Mysterious Bookshop - Author Event!
The Mysterious Bookshop presented
Bernard Whalen & Jon Whalen, The NYPD's First Fifty Years
Wednesday February 11, 2015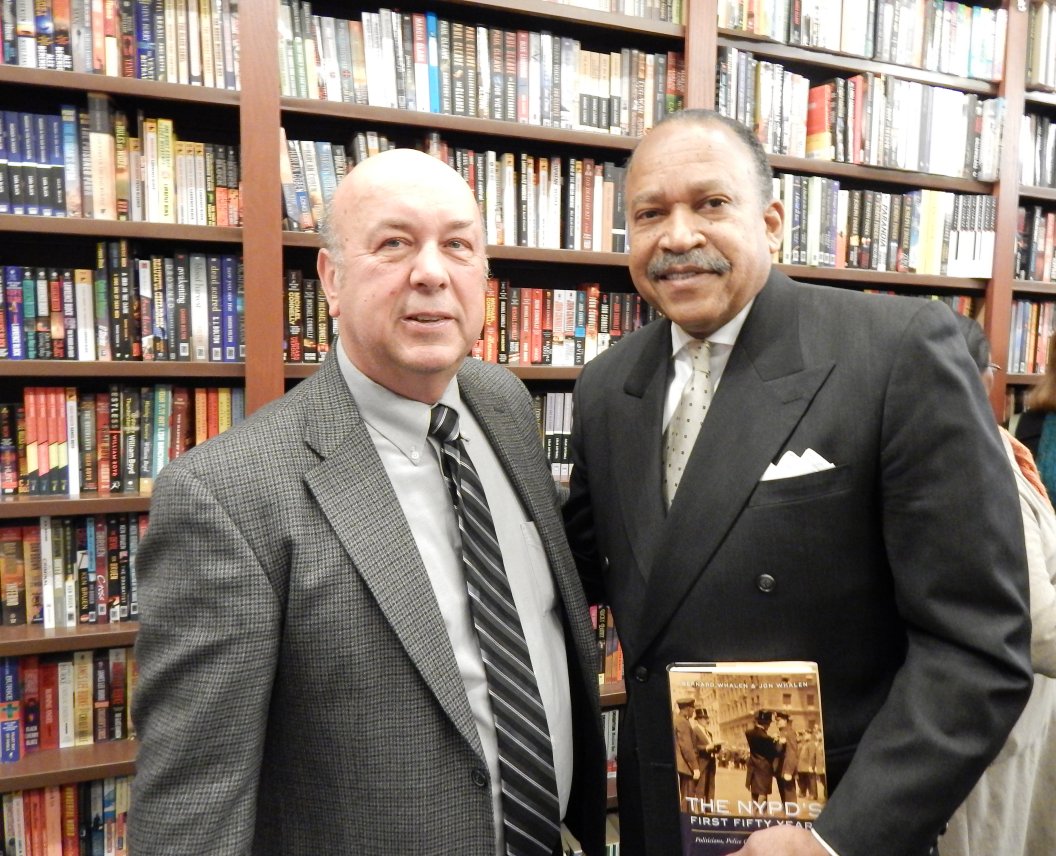 Author Bernie Whalen and First Deputy Police Commissioner Benjamin Tucker.

---
In October 2011, Bernie and Jon Whalen appeared at Cayuga County Community College in Fulton NY to discuss their book -
'Justifiable Homicide'.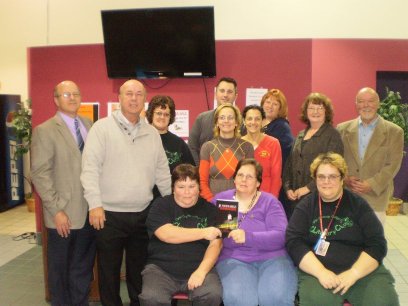 Bernard and Jon Whalen with the faculty and staff of Cayuga County Community College after a presentation and discussion about Justifiable Homicide.
---
---
Justifiable Homicide -
"A must read thriller.."
(Click on the book cover to purchase !)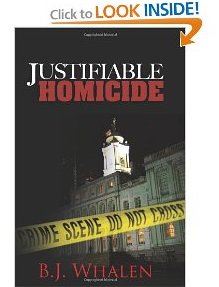 Book Description

Unless you pull the trigger, you will never know the truth. . . .

THE MAYOR

William Gennaro grew up on the crime-ridden streets of New York City. As mayor, he gave them back to the people through tough law-and-order action. Now he has reached the pinnacle of power. But in an upstate jail cell one man is plotting his revenge.

THE COP

The mayor's brother, Frank Gennaro, is a seventeen-year veteran of the NYPD, working on the firing line as a street detective. But shattering events may force him to cross the thin blue line.

THE CRIMINAL

Eduardo Noscar swore vengeance on the person who put him behind bars. And he will get it--unleashing a hit man with a diabolical plan that will obliterate the mayor's city.

But Frank Gennaro and a beautiful rookie narcotics officer, who's been through hell and back herself, slide undercover. And they won't stop until they disperse a little retribution of their own. . . .

JUSTIFIABLE HOMICIDE

The author, Bernard Whalen/Jon Whalen , December 3, 1999
All killers believe their actions are justified.
Justifiable Homicide is an accurate NYPD police procedural that explores the various states of mind necessary to commit intentional murder in today's society. Even when a person is aware of the possible consequences under the law, the exact moment he or she pulls the trigger, they believe their actions are justified.

About the Author

B. J. Whalen is a father and son writing team. The son, Bernard Whalen, is a lieutenant in the New York Police Department with more than eighteen years of service. During his career he has worked in New York City's Harlem, East Side, and Chinatown and in the plainclothes Anti-Crime Unit. He has sixteen department recognition awards, including two Commendations, and is a member of the NYPD Honor Legion.

His father, Jon Whalen, retired as a teacher from Manhasset High School on Long Island after thirty years in the classroom. While attending college, he worked as a New York State corrections officer at Sing Sing and Auburn prisons. He served four years in the US Army 3rd Armored Cav. Regt. in Germany. The authors are currently working on their second novel.





CLICK HERE TO PURCHASE YOUR COPY OF
'Justifiable Homicide'!
---
Feel free to send

to the authors :
Bernard Whalen - whalen2317@aol.com
Jon Whalen - JCW1536@verizon.net

---
If you have already read the book, Click 'BOOK QUIZ" below and see if you can answer these questions !!


BOOK QUIZ
---
Website designed and maintained by Tone Computer Services